Aibitír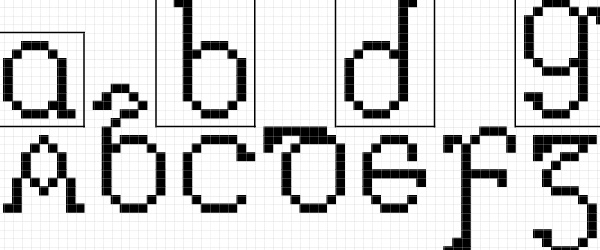 For spreading around your own frásaí Gaeilge brocach.
Suggested Entertainment
Difficulty
Not Applicable
Click here for definitions of difficulty levels.
Finished Measurements
Varies depending on size of stitches.
Download
Aibitír - An Irish Alphabet (pdf)
Design Notes
Remember that you can use this for crafts other than cross stitch, too!
About
contact Zabet: • legal info